Eco Solvent Ink for Large Format Printers
Affordable CMYK Eco-Solvent Ink for Bulk Ink System
Since the Bulk Ink System is very popular and you can find it in so many Large Format Printers, you will need a lot of Ink Supply to be able to keep up.
#: Prices provided are excluding VAT.
Eco-Solvent Ink Consumption for Printing
It's very easy to see how many ink you have been using in the past, but it's very difficult to determine how many ink you will need for printing in the future. However, this is an important question for Large Format Printer owners or potential buyers. Ink consumption is directly linked to the question regarding how much is the per square metre printing cost.
We ran extremely solid colour printing tests on our FastCOLOUR Large Format Printers that makes use of our ECO-Solvent Ink. The results are:
Printing Resolution

360×720 DPI
2 Pass
360×1080 DPI
3 Pass
Download ICC Profile
720×720 DPI
4 Pass
Download ICC Profile
720×1080 DPI
6 Pass
Download ICC Profile
720×1440 DPI
8 Pass
Download ICC Profile
Print 1m2 Solid Single Colour
Either C/M/Y/K
4.18 ml /

R 1.25

6.27 ml /

R 1.88

8.36 ml /

R 2.51

12.54 ml /

R 3.76

16.72 ml /

R 5.01

Print 1370mm Full Roll 50m
286.33 ml /

R 85.84

429.50 ml /

R 128.76

572.66 ml /

R 171.68

858.99 ml /

R 257.53

1145.32 ml /

R 343.37

Print 1520mm Full Roll 50m
317.68 ml /

R 95.24

476.52 ml /

R 142.86

635.36 ml /

R 190.48

953.04 ml /

R 285.72

1270.72 ml /

R 380.96

Print 1600mm Full Roll 45m
300.96 ml /

R 90.23

451.44 ml /

R 135.34

601.92 ml /

R 180.46

902.88 ml /

R 270.68

1203.84 ml /

R 360.91
#: Data from software printing simulation on EPSON® DX5 printhead. Printer head cleaning will consume additional ink. Prices based on our 5L Bulk Ink are excluding VAT.
In the real business environment, you won't just print single colours. For the colours other than pure Cyan/Magenta/Yellow/Black, multiple ink will be used. For example, Cyan and Yellow produce Green, Cyan and Magenta produce blue and Pitch Black is from all the above four colour inks. In real printing applications, 250% of single colour ink usage is the value generally used to calculate the ink consumption.
Printing Application
Billboards / Outdoor Banners
Poster Printing / Banners / Shopfitting / Outdoor Graphics
Wallpaper Printing / Vehicle Wraps / Backlit Displays
Printing Resolution
360×720 DPI
360×1080 DPI
720×720 DPI
720×1080 DPI
720×1440 DPI
Equal to EPSON® DX5/DX7
Print Head Passes
2 Pass
3 Pass
4 Pass
6 Pass
8 Pass
1m2 Full Colour Printing
10.45 ml /

R 3.13

15.68 ml /

R 4.70

20.90 ml /

R 6.27

31.35 ml /

R 9.40

41.80 ml /

R 12.53
Bi-directional Printing and Printing Passes
While many large format machines print in one direction only, our FastCOLOUR Large Format Printer provides bi-directional printing that enables continuous printing at every pass, keeping output time to a strict minimum. Printing in a single pass for decreased turnaround time, and multiple pass for increased printing quality however, printing will be slower. The amount of passes printed does not effect ink consumption. The printing speed for our FastCOLOUR Printer is about:
Printing Passes
2,3 Pass
4 Pass
6 Pass
8 Pass
Equal to EPSON® DX5/DX7
Print Head Resolution
360×720 DPI
360×1080 DPI
720×720 DPI
720×1080 DPI
720×1440 DPI
Mode
Draft Mode
Production Mode
Quality Mode
High-Resolution Mode
Printing Speed
30 m2/h
15 m2/h
10 m2/h
7.5 m2/h
The printing speed is based on full bed size printing. For rectangle shapes, printing vertically is slower than printing horizontal since the moving speed on this printing direction is faster and printing horizontal causes less printing passes too.
In color management, an ICC Profile is set that uses data which characterizes ink color space according to standards promulgated by the International Color Consortium (ICC). All the ECO-Solvent Ink in the market should have ICC Profiles to allow you to print the color correctly. When you change to our ink, you will also need to load our ICC Profiles to your RIP Software.
Call Sales Direct
072 133 3669

/

074 533 0765
, Machinery Sales 072 222 2211, General Enquiry 060 600 6000,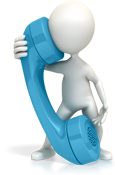 We Will Call You Back
Call Sales Direct
072 133 3669

/

074 533 0765
, Machinery Sales 072 222 2211, General Enquiry 060 600 6000,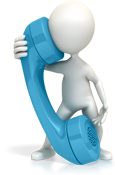 Let Us Call You Back
Call Sales Direct
072 133 3669

/

074 533 0765
, Machinery Sales 072 222 2211, General Enquiry 060 600 6000,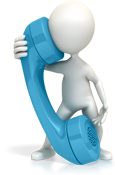 Let Us Call You